Life lessons: Cannabis


Why do I use cannabis?

After work today, I shared some flower with my co-workers, and I enjoyed our conversation. We bonded discussing the benefits of cannabis; how it builds the community.

This might sound silly, but it's so much easier to make friends with cannabis. You feel more sure of yourself, comfortable and break down awkward social barriers.

You skip the small talk and are just real with each other. Cannabis allows me to relax and be at ease.

When you share cannabis and that experience, you are vulnerable together. It makes you closer. It builds the community. Literally, my closest friends are the ones I consume cannabis with the most. There is so much laughter, adventure and deposits to the memory bank.

Coincidentally, I had a pleasant experience on the bus tonight that could not be a better manifestation of my point. I ran into an old high school friend. At first, I thought it was going to be a short catch up but I'm glad it wasn't. It was great. I really appreciate what she messaged me on Facebook after. It literally made my day.

If I didn't consume cannabis earlier, I might have not really connected with her.....Basically, cannabis made me friendlier :)

Thanks

Bubba Kush

, Artizen.

"... education is one of the most important ways we gear this industry into a positive and more accepted light...."

This Leafly article,

"Celebrating Women's History Month With the Ladies of Leafly"

shares my badass co-workers' thoughts on cannabis stigma, reactions to their career choice, and what it means to be a woman in the cannabis space.

​I hope this year's international women's day was enlightening.

​
Powered by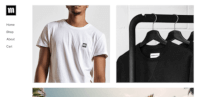 Create your own unique website with customizable templates.