​M

om, Dad, Tommy...Merry Christmas. It sucks we couldn't all be together but this letter is my gift to you this year.

​

It was a tough year.

I think I finally really understand how precious life is and how important cherishing each other is and what it means to be caring....

Just the thought of losing any of you "scares the hell outta me", as dad says.

You guys have always served as my safety net, which allowed me to succeed in life and get me to exactly where I am today. You support everything I do. My support system.

I'm

thankful for every one of you and all the examples and life lessons you taught me growing up. I'm thankful for the good quality time, the laughter, the family trips. I'm thankful for the love.

I think most of the time I'm a big scaredy cat but sometimes I'm brave enough to take risks because Tommy, you always say you can't win if you don't play. You literally taught me how to gamble, playing every game, even Rock Paper Scissors for money lol.

You gave me the confidence to do or at least try anything I wanted. And as a result, life is fun. I've been able to do so much. And you were definitely my first best friend to play with growing up ...and still are....I know, *insert name calling here* lol...soo predictable...haha.

Dad, thanks for being super corny. "cheeseboogers" lol. It literally still comes up. In fact, Harold said it to me at Thanksgiving last month! haha. But really, you're my role model for how hard working you are, making sure we always have what we need... Growing up, you made sure we always stayed together as a family, and now, for pursuing your dreams.

Mom, I remember when I posted a previous blog and I sounded really depressed. You called me so sad and worried. You felt my pain, and you felt my pain as my mother. You felt like you failed. You said you and dad gave me everything I needed. That I'm so blessed and I should be happy, and you said it in tears. That was a hard conversation to have. It still makes me cry just thinking about it right now. And you're right. I am. I'm happy now. I found home. I

want you to know that you're my role model mom. As a mother, as a wife, as a friend, as a child of God. as a person....I'm so blessed and humbled to be your daughter.

You told me,

when I pray, don't just ask and ask but thank the Lord, never forget to thank Him for all that he has given you.

Thank you. I'm finally listening to all those lessons...Growing up.

This is Christmas.

These are precious moments.

This is the high life, the highlights.

This is home. This is love. This is family.

This is my heart.

Even though we aren't all together for Christmas this year, I always carry you in my heart.

I love you.

Happy birthday Jesus!
Powered by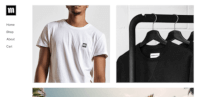 Create your own unique website with customizable templates.