Alive and young....

About 6 months ago, I left my safe, corporate, comfortable job at Boeing....It was scary. I was leaving something good. I could have retired there, and I wouldve been good, taken care of.... But it was just a job...doing what was expected of me...but not really happy, dreading work most mornings, but good enough...

I debated leaving. I thought I was taking Boeing for granted. That I was overlooking the positives. I was scared. I was worried I wouldnt be good enough anywhere else. I doubted myself. I was walking away from something so good...

But I decided to take a risk, be vulnerable and accept uncertainty to be happier. I didn't want to settle so I left a good job

to pursue something better, something i was actually passionate about, the cannabis industry.

And now I am so happy. I'm so humbled and so privileged to be able to do something I actually enjoy and get paid for it. That saying, "

Do what you love, and you'll never work another day in your life." actually is true....God is good. Thank you Lord. I am truly blessed.

My dad was visiting from the Philippines last week and my heart is full from showing him my new job in the cannabis industry! how crazy is that?

I remember when I first told him I was quitting Boeing and what his response was.....and

he has always been supportive of me doing what makes me happy....Hes the reason for my success.... because he believes in me and trusts my decisions. he always makes me feel confident that i can achieve anything I want and that I deserve great... that I deserve the best....thanks dad. youre the best.

What are your hobbies? What do you enjoy doing? What do you love? What gives you that home feeling? Do that more often. And if you don't know, try new things. Be vulnerable. Live. Be happy. But most importantly, do what you love. Go after your dreams. Don't settle. Good things fall apart so great things can come together. You deserve the best...
Powered by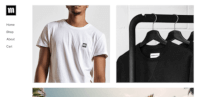 Create your own unique website with customizable templates.