Life lessons: leadership, happiness, untapped potential & perseverance



---

​

I was really excited to go to my first HOA meeting on Thursday. Meet my neighbors (adulting). I imagined a town hall like Gilmore Girls and a gavel haha.... But I chose to play basketball instead, and I'm glad I did.

​

Making cannabis mainstream...

​

I packed my pipe with

Legalized OG

and smoked it in my car before going inside the gym. The essential and first part of the warm-up, stretch routine. I was feeling

good

...

With cannabis,

inhibitions come down,

which help me play better and even feel physically stronger. I have more confidence. I just get to play and

have fun

. I play hard though and definitely, push myself more,

persevere

.

Then I reflected on perseverance...Elevating the conversation...

Basketball is homecoming

because it makes me happy. It always teaches me great life lessons.

At my interview for

Leafly

, I was asked to explain my leadership style, and I used a basketball analogy.

I would describe myself as a Point-Guard. There's a coach (God), but ultimately, you have control of the ball. You lead a team. You read the defense, and you call the play. You control the tempo, the speed. YOUR JOB IS TO HELP THE

TEAM

WIN. As PG, you can shoot the ball yourself but maybe force a harder shot, or you can give the ball to the open man. The right teammate, at the right time for that easy, open shot; an assist. Fundamentals.

Recognizing, as a leader, you have to handle the ball and call the play.

Then I had another epiphany...

Untapped potential.

If you just get out there and try new things (

with cannabis)

, you might find more things you enjoy and make you happy. When you practice, push yourself, and ultimately have fun doing it, you can really achieve anything. Whether it's a hobby, skill or your career, if you want it enough, just get out there and PLAY. For me, it's writing and finally sharing my life lessons here.

So today's takeaways, life lessons, keys & points to the game, ticket to heaven:
​

God gave you the playbook and is coaching you, but as PG of your own team, what play are you going to call that will make you and the whole team a winner? Handle the ball. Be the leader in your own life.


Homecoming is that feeling you have when you're gone for a long time and exhausted, and you finally get to sleep in your own bed. Playing that hobby that makes you happy or for me, when I see my parents for the first time after months, and I see them smile and give me a hug. Home is where the heart is. Where is your home? What makes you happy?


You will never find your untapped potential, if you're not exploring and practicing. Tap tap tap tap tap that ass! haha Get out there, give it a shot and genuinely try. Persevere. Say yes. Be outside of your comfort zone, be vulnerable.

This is your public service announcement for the endorsement of cannabis, sponsored by my God.
Powered by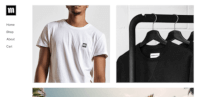 Create your own unique website with customizable templates.