What a glorious weekend, every single moment was heartwarming and let me tell ya, it was HOT in LA, literally.

Starting

from Friday morning

, although a bit of a rush because im always late, it was a blessing. Even though I was sweating, running to catch the last bus to work with my luggage haha, im thankful because i made it. And im thankful that i even have the privilege to do that because its so convenient. i even had a great day at work, busy but productive. I got to leave work early, catching the subway to the airport, again so convenient, thank you Lord. And having just enough time to relax before the flight. Even the flight was pleasant. i got to watch guardians of the galaxy 2 to prep for my halloween costume haha. Oh, the little things...

Then arriving at LAX and meeting someone from BLD for the first time to get picked up. Brian, youre dope. im so glad to have met you and i wish we had more time together to get to know each other, man! you have quite the story and the biggest heart. thanks for taking me to get hopdoddys! ....you be good! haha

And the reason for the trip, BLDSICVLA. So many highlights, the portos and the other food, haha, doing the electric slide and hearing kid cudi during praise fest haha. I'm so humbled to have experienced such an amazing praise. The talks and sharings, especially the one about community and priorities, hit HOME. And then most defintely the fellowship. Building communities. All the people I met this weekend and all the love, God's love. Grateful for all the good memories.

And even outside of BLD in LA, kickin it with the homies (so glad i brought my noise cancelling headphones for the snore wars haha), chillin at the beach. jumping into the ocean in my clothes (which is very out of character for me!), and sharing jokes haha. I even spent time with my co-worker for a little bit, spitting business, all the Leafly love. then getting to my familys house and spending time with them. Although brief, it was refreshing to see my grandma laughing and taking care of me. Seeing my uncle, auntie, cousin and his wifey, and getting some bomb milk and cereal italian ice cream dessert with my little cousin, who's not so little anymore. She brought up how i taught her how to drive for the first time 8 years ago....aww, heartsmiles. And my favorite, the perfect ending to a weekend full of God, was hanging out and playing with my Godson, Sebastian. Just genuine fun playing basketball with him and going to an indoor playground. Again, truly feeling God's love. Family and the unconditional love ....

God is love. God's love. His love. Choosing God always. Happiness is a choice. Happiness is not having what you want but wanting what you have. We all have so much to be thankful for. Don't forget to always see the beauty in things, in every moment and in every person. Even with imperfect people and communities. See the love. God is everywhere. Even on my flight home now. I'm surrounded by love. I saw this nine year old sister and 5 year old brother traveling together with no parents, and the flight attendant had to explain to them the safety briefing. she was such a sweetheart, i felt like i was listening to a preschool teacher and her lesson, so cute. And a baby boy, maybe 3 months old, behind me giggling while his mom tickles him, so adorable. Then another boy, maybe 4 years old, a couple of rows back, yelling bananananas out loud several times haha, so funny. I'm even thankful I have no TV on this flight so i can do this reflection, airplane mode.

and the day isn't over, im happy to get home. Home is where the heart is. home is wherever you are. With you i belong. it seems to be more clear everyday that its always God's plan. Philipians 4:6. I'm not worried anymore, trusting it, letting go and letting God. His plan showing itself in mysterious ways, exactly as I prayed

. The struggles and the growth. Finding myself and what makes me happy. The trials and tribulations but ultimately finding my way home, choosing Love. Choosing God.

I'm definitely on a spiritual high... ;) thank you BLD LA for hosting, and everyone i spent this weekend with, for without God's messengers inviting me to go to BLDsicVLA, i would not have had these revelations and experiences, strengthening my faith and relationships with the community... thank you Lord, always. You are my savior. i love You. Amen.
Powered by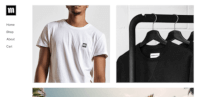 Create your own unique website with customizable templates.