Life lessons: God first, thankfulness, appreciation

I have had a lot of anxiety lately and almost depressed with no real reason. Just unhappy. I went to adoration yesterday and asked God for help and a sign to tell me that I'm going in the right direction.

When I got home, I was prompted to look at this photo which had the following bible verse, Philippians 4:6 - Do not be anxious about anything, but in every situation, by prayer and petition, with thanksgiving, present your requests to God.

I took a hit from my cannabis vape pen and I went to the gym (yes, cannabis helps me work-out). I really reflected on that bible verse and I came across this website that provided a really great bible reflection about being thankful.

The website made me realize that I have been thankless. My anxiety and worry stems from a dark place that I have no reason to be at. "The thankless person is one who is focused on his problems and thinks he deserves better." I need to be thankful for God's presence and gifts that he has given me. I have more than what I need. I need to stop focusing on what I don't have and focus on what I do.

This year my goal is simple, get closer to God.

https://bible.org/seriespage/6-reasons-thanksgiving-col-112b-14



---

"Giving thanks" is growing by the knowledge of God in spiritual wisdom and understanding. Being thankful also requires a proper comprehension of the reasons why we should be thankful. Thankfulness cannot occur in a vacuum of ignorance.

THE MEANING OF THANKFULNESS

The concept of thankfulness in the New Testament comes from the use of two Greek words. The first is

charizomai

, which comes from

charis

, "grace." The second is

homologeo

, "to confess, acknowledge," (

Heb.

13:15

), (cf. also

exomologeo

, [

Matt.

11:25

]). Thankfulness is a mental and/or verbal expression of one's acknowledgement and appreciation of God's person, His grace, blessings, and sovereign work in one's life and the world. Some

key ideas r

elated to thankfulness are: biblical understanding, trust, humility and grace, the right focus and values, and joy. It is through the possession and function of these qualities that we become thankful. So, why should we be thankful?

SOME GENERAL REASONS WHY WE SHOULD BE THANKFUL

1.

Because it honors God

. When we are thankful, we recognize that God exists, and we are acting on the reality of His life as the very source and means of ours. True thankfulness recognizes our total dependence on God and stems from realizing that everything going on in our lives and all we have is the product of God's sovereign control, infinite wisdom, purposes, grace, and activity (

2 Cor.

4:15

).

2.

Because it is commanded in Scripture

. First, the Psalms are filled with the call to give thanks. An example is

Ps. 100:4

which says, "Enter his gates with thanksgiving and his courts with praise; give thanks to him and praise his name." Then Paul tells us in

1 Thessalonians

5:18

, "In everything keep on giving thanks, for this is the will of God in Christ Jesus for you" (my translation). In Colossians, he twice gives the command to be thankful (

3:15

, 17).

3.

Because of the dangerous consequences of thanklessness

: Thanklessness is dangerous to self and others. It dishonors God and leads to proud humanism or dependence on man rather than God (cf.

Rom.

1:21

). In addition, it leads to bitterness, complaining, and a joyless life (

Heb.

12:15

). Since thankfulness is a response to the grace of God, its opposite,

bitterness

with its companions,

complaining

and

grumbling

, are the product of an unthankful heart that fails to properly respond to God in faith to His person, infinite wisdom, grace and purposes. Thanklessness promotes pettiness and occupation with self, people, and problems. That in turn creates depression and feelings of hopelessness because we become focused on our problems rather than on the Lord.

SOME CONTRASTS TO CONSIDER.

(a) Thankfulness is the opposite of selfishness. The selfish person says, "I deserve what comes to me. God and others ought to make me happy and fulfill my expectations."

(b) Thankfulness is the opposite of murmuring and pettiness. The thankless person is one who is focused on his problems and thinks he deserves better.

(c) Thankfulness is the opposite of pride. The thankless person thinks he deserves what he has or better than what he has.

​(d) Thankfulness is the opposite of self-trust. The thankless person tends to depend on His own merit and abilities. The thankful person, on the other hand, seeks to triumph and live by the grace of God rather than by his own ingenuity or self-sufficiency (1 Cor. 15:57; 2 Cor. 2:14).
Powered by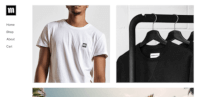 Create your own unique website with customizable templates.